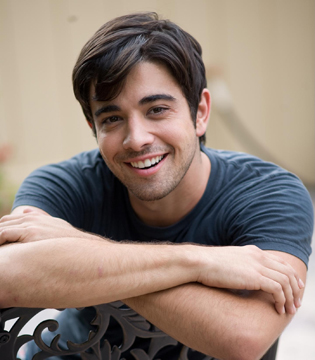 Peter

Joao Paulo Bounassar

"JP" was born in Brazil, March 1984 and co-starred in his first soap opera at the age of 12.

He has been involved in acting and modeling in Brazil, doing adds, soap operas, fashion shows, print, plays and was also awarded a scholarship for an acting workshop by GLOBO which he concluded at the age of 19.

He was also a professional tennis player and graduated with a Bachelor's degree in Biological Sciences from Florida Atlantic University in December of 2007 ,which was obtained through an Athletic Scholarship in 2007.

He has recently acted in multiple short films (WITH LEAD ROLES), commercials (Heineken, KFC, Hayneedle...ALL PRINCIPAL ROLES), Television Series and he is very excited about his second lead role in a Feature Film (MIAMI 13)

He is skilled in Martial arts and also speaks Spanish and Portuguese.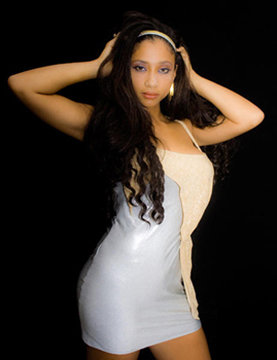 Saana

Fabienne Dominique


Fabienne was born in New York City; however, both of her parents were from Haiti. She spent her early childhood in New York, Haiti and later in Florida. She attended high school in South Florida and because of her charming personality and drive to succeed; her classmates named her "the Anchor".

Fabienne is a very talented singer and actress. Some years back, she opened for Eric Benet and Avante. She was also the lead singer for the Florida based funk band called FUNK –U. Fabienne also writes and composes most of her music ranging from R&B, hip-hop, to gospel, pop and jazz!

To-date, she has held supporting roles in the very popular underground film "Top Shottas", "Lady from Haiti" and, "Haitian Nights" alongside Sir Issac who starred in "Pirates of the Carribean". However, in the movie "MIAMI 13", she plays "Saana", the female lead position who is the love interest of the character "Peter"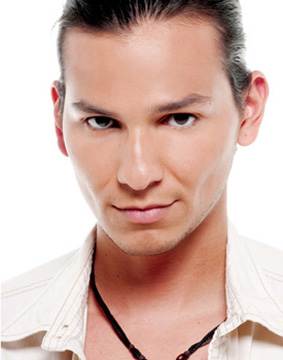 Manny

Alex Livinalli


2010 promises to be a good year Alex, with the release of SyFy channel's UNEARTHED. He shares credits with Betsy Russell (Saw 7) Max Martini (The Unit) Benito Martinez (The shield). Also another film for cable due late this year, Gran Cine's BEWARE. He starts opposite Adam Leadbeater (True Blood). And slated to be release later in the year to DVD is THE NEXT HIT. He shares credits with Freddo Star (Sunset High) and Lark Voorhees (Saved By The Bell). He was trained by keith Cassidy at the Miami Dade College (North). Under his guidance he participated in plays like SHORT EYES, and K2. He was also a member MDC's improv troupe. While studying drama at MDC he met MIAMI 13's director, Perry Cassagnol. They worked together for the first time in a short called NAKED WITHOUT FREEDOM (2006). To his day Alex has appeared in over 40 independent films.
Lieutenant

Mecca aka Grimo


When it wasn't so popular to be Haitian, Mecca aka Grimo re-enstated Haitian Pride through his music and Poetry. His first single "Ayisien" was a Creole remix of an American Rap song that got major rotation on mainstream radio. Ever since then, Mecca aka Grimo has been publicized as the poster icon for the Hip Hop Creole Movement. His music has since opened up roles for him in several independent films. Mecca aka Grimo's love for music in conjunction with his love for his heritage has helped him transform his art into a vehicle of hope and pride in the Caribbean community & abroad. Overall, his drive is to educate utilizing entertainment as a platform. He tours with the Haitian Heritage Museum in a fulsome presentation called "Ayiti Expose." This presentation is exhibited in schools to educate other nationalities and Haitians alike on how rich the Haitian culture is and its contributions to the world. He also lectures on Haitian History at Libraries to promote literacy through a poetry workshop in collaboration with his non-profit organization.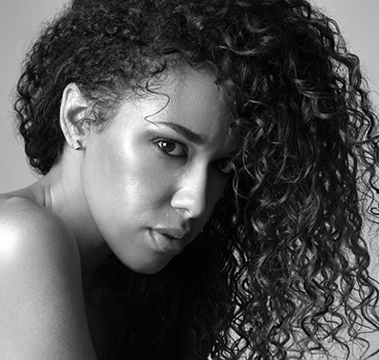 Tori

Aisha Talia


Aisha Thalia is no stranger to being in front of the camera. Although she is relatively new to the acting world, she has plenty of experience behind the microphone. Whether it has been working for Maxim magazine on the red carpet interviewing celebrities or working during Miami's Mercedes Benz fashion week interviewing fashion designers, Aisha Thalia brings energy and life to every party, event and set. Being well spoken and outgoing has opened many channels and avenues for success within the south Florida entertainment industry. She can also be seen modeling on many runways and events in and around south Florida. Aisha has been featured in magazines, print ads and music videos including a video with Kanye West and John Legend. Just recently Aisha Thalia has taken her passion for entertaining to the next level and just completed her first short film, "Perfect Peace." She is excited that "MIAMI 13" is her first feature film. Keep your eyes peeled for this young actress in the future.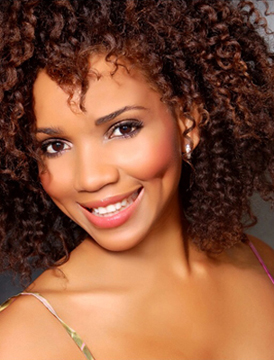 Jenny

Kelly Ann Charles


Kelly-Ann has experience in Modeling, TV and Film. She brings a fresh face and raw talent to the film industry.

Her career as a model / actress has taken her around the globe from London to Canada and the Caribbean as well as numerous cities in the U.S. She is available for auditions and would love to talk with you about your project.

Aside from modeling and acting, Kelly-Ann loves to travel, interacts with different cultures and is fascinated by the different colorful ethnicities that make up humanity.

She plans to one day write a book about people and their interactions with existence. In her free time she enjoys movies, swimming, hiking, yoga, working out and partaking in advanced acting classes.

Kelly's future plans include traveling and working in Los Angeles, Atlanta, New York, Chicago, South Africa and London.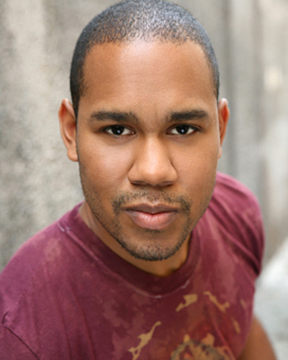 Tony

Alexander Leaty


Alex has nearly two dozen stage and screen credits, including "SOMEONE WHO'LL WATCH OVER ME", "ARABIAN KNIGHTS", "AIDA", and "WATCH IT".

Alexander Leaty portrays the stuttering cop, Tony.
His first professional acting role was Adam in the Tony Award winning play, "Someone Who'll Watch Over Me" at The Atlantic Theatre. He received great reviews in "The Palm Beach Post" and from his local hometown newspaper, "The Jupiter Courier".

He has co-starred and appeared in many independent films such as "The Vacant House", "Vampire Winter" and "Rough Winds". He is currently shooting a short film called "Broken Up" in which he plays a Crackhead named Shim. He recently helped remake a pilot called "The Record Deal" in which he produced, cast, edited, and co-stars in. The original pilot in which he was just an actor in was in The New York Film Festival in 2007.
Alexander was also in a web series pilot called "We Are Prey" now being rewritten to be a feature film. In addition, Alexander Leaty is also a writer and is currently working on finishing his screenplays. He received an AA degree in Film Communication from Palm Beach Community College, and graduated in 2007 with a BA degree in Multimedia Studies: Film and Video from Florida Atlantic University.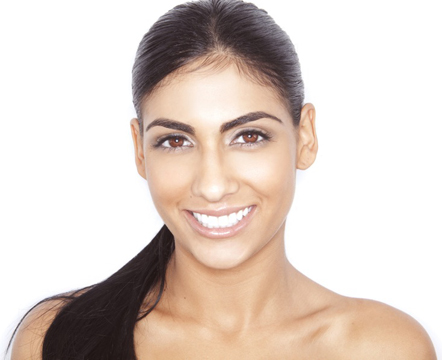 Johanna

Caroline Schwitzky


Everyone has to have a dream and for Caroline's it is undoubtedly acting. She loves it and pursues her craft with intensity and perfection. Overall, Caroline is an Actress, a Model and Fashionista. For her, everything in life is about performance, and the world is her stage. She wants to create and inspire and change the world, one person and one story at a time.

Caroline's story is quite impressive. She was born in Hayward, California and ever she can remember, she loved to strike a pose and putting on a performances. Needless to say, that It was quite clear back the , that she was meant to be an actress. At the age of eleven, her family decided to relocate to Miami, FL, but somehow, she never had Hollywood far from my thoughts. The adjustment from California to Florida was rocky for her, but even as time passed and things would change her goals would remain the same.

At the age of eighteen, Caroline started modeling and landing spots in various music videos (Fat Joe, Pitbull, Uncle Luke, Bobby Valentino, Trina, J. Holiday), independent films, (PERFECT PLACE, MISCOMMUNICATION, MIAMI 13) and television shows (USA's Burn Notice, True TV's Code Enforcers, MTV's What's Hot/What's Not). Always looking for groundbreaking, unique projects, Caroline continues to press forward, awaiting new opportunities on the horizon. For booking please contact "teamcarolineschwitzky@gmail.com".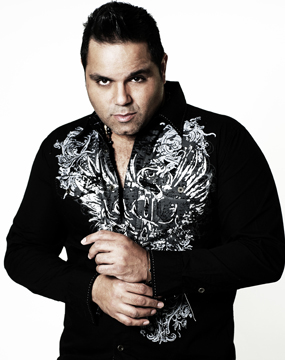 Pablo

Miguel Sahid


"He is raising the Bar! Very Creative and Strong Actor"
Norma Niurka El Nuevo Herald (October 2007). An actor nearly all his life, the endearingly handsome Miguel Sahid began performing in stage productions in San Juan, Puerto Rico in 1988 and later studied Drama at the University of Puerto Rico, New York Film Academy and Miami-Dade College.

Miguel Sahid's Focus & Talent have landed him lead & supporting roles in Spanish plays such El Nino que enloqueció de Amor. Jesucristo Super Star, En Casa de Bernarda Alba, Romeo & Juliet , La Carreta , La Cuarterona, Los Soles Truncos (1997), Cada Quien Su Vida, Don Juan Tenorio, Bodas de Sangre, La Mudanza, Cada Quien Su Vida as Director, Actor and Producer (2007), Broadway's West Side Story (2008), La Muerte (2010), Lorca's Romancero Gitano (2010) & Pasaporte Nacional (2010)

Miguel's recent TV appearances are in Spanish soap operas "Novelas": "Mas Sabe El Diablo" (Telemundo 2009) as Aldo Roca, Pecados Ajenos" (Telemundo 2008), "Dame Chocolate"(2007) El Cuerpo del Deseo (Telemundo), Decisiones More than 10 episodes (Telemundo 2005-2007) , Cosecha de Amor (Univision 2006)

In 2006 Miguel's booked one Independent Film "Choices" that give him his kick off on the independent Film industry, other titles are part of his resume names such as: 6:35 where he was the Co-Star and won the best supporting Actor award by the Miami Cannes Film Festival on 2006, Without a Vengeance, The Choice, The Gardener, Pablo Escobar, "MIAMI 13" and the Most recent One "Miami Dogs" among the 15 films that he already have.

With His recent participation in the TV series "The Closer" by TNT in Los Angeles, Ambition and Unique style Miguel Sahid is likely to become a major player within the TV & Hollywood community watch out for this raising star!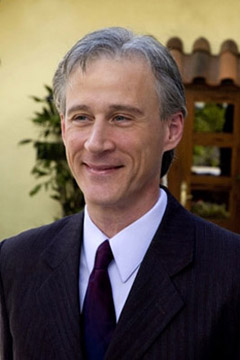 Charlie

Michael Vincitorio


Michael Vincitorio is a widely recognized performer and teacher with a specialty in Argentine style tango. With various partners and dance companies, he has appeared professionally over 150 times including performances for the Sony - Ericsson Tennis Championships, as well as in music videos and TV commercials. Born and raised in Chicago, Illinois, Michael received a BS in Management from Elmhurst College, graduating with academic honors. He then began an intensive study of partner dancing, which eventually led to a focus on tango and a spot as a principal in the Tango Fever Dance Company. Michael has extended his career as a performer by taking on non-dance related acting roles including a spot in an upcoming feature film. "I've discovered that I love to perform," says Michael, "I love the work; I love the energy which provides the chance to bring some diversion into another person's day." You can contact him at MichealV@ThisIsTango.com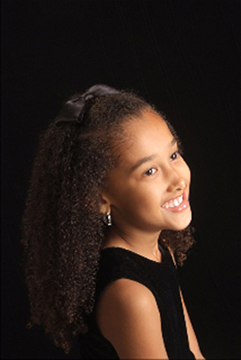 Chassidy

Anya Collins


Anya Susan Collins has been entertaining audiences since the young age of two. She is trained in tap, ballet, hip hop and belly dancing. More recently Anya has moved more into modeling as well as acting. This fabulous young entertainer embraces the stage as well as the camera and has an uncanny ability to make audiences laugh and cheer. She is making her acting debut as Chassidy in "MIAMI 13." Anya definitely looks forward to more acting opportunities in the future. You can be sure that this is not the last time you will see this young performer.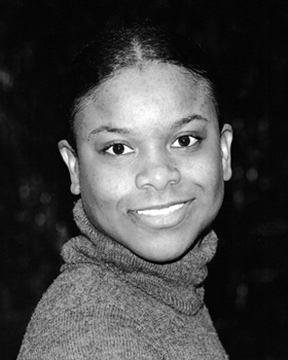 Tara

Mary Ann Fraser


Mary- Ann Fraser was born in Jamaica where she attended the Edna Manley College, School of the Visual & Performing Arts for one year and develop a rooted foundation for acting. There she was recognized by an advertizing agent who employed her as a radio voice over. In 2005 she migrated to the United States of America; landed her current job as a studio photographer and continues her pursuit for theatre. She graduated from Miami Dade College during 2008 with her Associates Degree and is currently completing her Bachelors of Fine Arts Degree in Theatre. In 2008 she made her first on stage debut as Mrs. Chauvenet in Harvey. During the same year at the "Lehman Theater Awards", she was awarded best actress and song writer for the semester's childrens production at Miami Dade College.

Fraser has played lead and supporting roles in various short films such as: The Magic of Love, Moonlight Lady, Lady in Red, My First Day, I Pray Mom, Naked Without Freedom and Played the Narrator for the stage play (Religious prodution) Unconditional Love among other religious plays. In her leisure time she enjoys writing plays, poems songs, directing stage plays and maintaining her photography skills.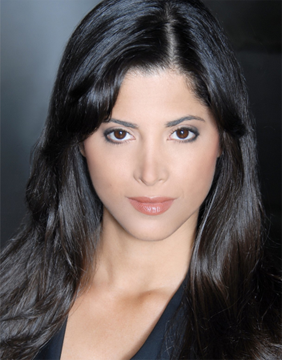 Ashanti

Vivi Pineda


Vivi Pineda is a bilingual actress, host and model. She holds a degree in Finance & Marketing and worked in Corporate America for about a decade. But during these years she never lost her passion for acting and continued her pursuit even while holding a nine-to-five job.

Now a full time actress, Vivi has been featured in several films, telenovelas, commercials and print campaigns for local, national and international markets. Including ""Lost Angel" (Winner ""Best Feature Film"" at The Delray Film Festival) as Isabel Serrano, "Beware" (produced by Grancine/Cinemexicano) as Cristina, ""Promises" (Treasure Coast Film Festival, Bare Bones Int'l Film Festival, Alabama Int'l Film Festival & Delray Film Festival) as Cindy, ""Michael Smith"" as Elizabeth Graham and many more.

She has also appeared in many short films including:
""Snake in the Woodpile"" (Delray Film Festival), "A Night with Amanda" (Delray Film Festival), "Red Room" ,"Hunters of the Sun"
just to name a few.

Vivi just booked and shot for the new TV show "The Glades" (FOX Television) as Mandy, which will be shown thru A&E this summer. She has also been featured in the popular spanish soap operas ""Perro Amor" as Isabel", "Mas Sabe el Diablo" as Blanca, "Amores de Luna II" (day player role), "El Rostro de Analia" (day player role) and ""Pecados Agenos" (day player role)".

She is currently working on new projects including a web series and a feature film; More projects are in the works!
Please visit her website at www.ViviPineda.comYou can follow her thru: twitter.com/vivi.i.pineda www.facebook.com/vivi.i.pineda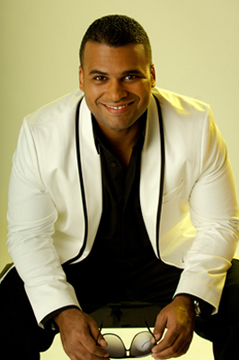 Max

Jeff Policard


Jeff Policard was born in Port-Au-Prince, Haiti on November 16, 1979. At a very young age, Jeff was introduced to music. His first instrument was a keyboard, given to him by his father, Reginald Policard. Jeff started to play the keys in various bands with friends. He then created Ti Doz along with his brother, Gaetan and his good friend Michael Allien.

Ti Doz released its first album, "Exite'm" in December 1998. The album quickly caught the attention of the industry. However, Jeff had to go away to college in the fall of 1999 and the band had to take a break. Jeff attended Bryant University in Rhode Island, where he studied Marketing and Psychology. During his college years, his brother joined him in Rhode Island. Ti Doz made a comeback attempt, releasing a second album, "Nou Tounen".

Upon graduating from college, Jeff moved to Miami. He was joined by Gaetan a year later and they created Fahrenheit. Fahrenheit released their first album in the fall of 2006. The album, entitled "On Fire" received great reviews. Fahrenheit began climbing the Haitian Music Industry chart and began touring in all major markets, such as the US, Europe, Antilles, and of course Haiti, before their breakup in 2008.

Today, Jeff is still living in Miami. He went back to school to study Music Business and Film Production. He currently works in the family business doing marketing and runs the family studio "Volume Studios" where he still produces music. Jeff has also appeared in two films as a lead role in two independent Haitian films. The first "Oasis" which was released in 2007 and "Hiatus- Oasis 2" which was released in early 2009.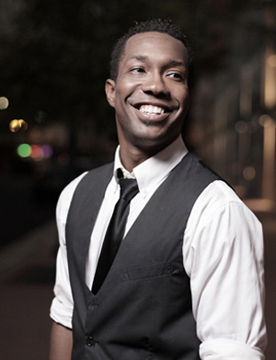 Teejay

Donald Leonard


Leonard is a native of Detroit, Mi and Alumnus of Michigan State University. It was emceeing his high school talent show in Farmington Hills, Michigan that ignited his intense desire to host events and entertain people. His passion to entertain, educate and empower drove him to get a Masters Degree in Public Relations and Advertising from Michigan State. He also holds another degree in Broadcasting from the Art Institute of Fort Lauderdale. Leonard served as a spokesperson, event host and consultant for national brands such as GM Motor Company, Publix, Orlando Convention and Visitors Bureau, Moet/Hennessy, Miller, Marlboro, Do it outdoors, MADE images, and Miami's Hurry Date.

When Leonard is not hosting events he is pursuing his other passions of modeling and acting. Under his belt his has obtained credits in TV, commercial and Film. Currently, Leonard is the host of a variety burlesque show. Dolls, Dames and Delights that is performed every Tuesday at the world famous Clevelander on Miami Beach. You can also find him hosting at various venues in the South Florida area. For more information about Leonard check out his website at http://web.me.com/donnyray.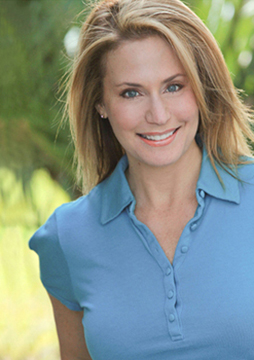 Jade

Julie Kendall


Julie Kendall grew up in Boston, Massachusetts, and later moved to Ft Lauderdale, Fla . where she worked in the Natural Food Industry for a number of years, as a Regional Sales Manager, doing sales, marketing, and educational trainings. After trying to overcome a fear of speaking in front of a large group of people, she enrolled in an acting class, where she discovered my true, life long calling of being an actress.

She feels very blessed & honored to be part of such an exciting industry. It has allowed her to experience real joy, happiness & fulfillment.

Since she began my journey in the entertainment business, she has been fortunate enough to work on a lot of amazing projects in film & TV, including 2 major motion pictures, 32 independent films, commercials, hosting/spokesperson work, and more. Aside from acting, she loves to travel. She has traveled to over 15 countries, so far, and plans to make it around the entire world. She loves meeting and experiencing people, and their cultures; learning to understand and respect their way of life. One of her long term goals is to help motivate and assist people in need around the world, and to inspire them to embrace their dreams. She has every intention of making that happen.

She truly believes, that with a little faith, a lot of love, and belief in oneself, anything is possible.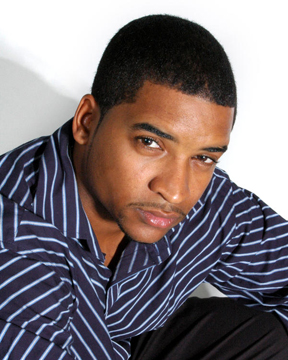 Attendant

Garry Binns


Rapper/Actor, Garry 'SIG ANTHONY' Binns makes his movie debut in MIAMI 13. He also has 2 other movies being released this year. Although, this is his first movie, Garry has already been working in television on USA's Burn Notice for the past two seasons and has recently been touring in Canada. S.I.G, which stands for Soul Inside Garry, will be releasing new music along with the movie MIAMI 13 later on this year. He will be releasing new music videos this year as well, and is available for bookings/castings by contacting Top Scale Mgmt. (772) 360-2974. Myspace.com/siganthony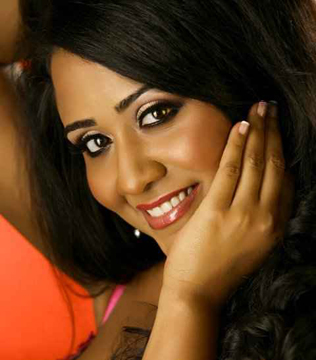 Homeless Woman/Woman in SUV

Stephane Achille


Stephane took the fashion world by storm after collaborating for her debut pictorial shoot with renowned photographer John Fisher. Her witty personality and million dollar smile catapulted her into one of the most beloved faces in the entertainment world as she represents her native country of Haiti with grace, pride and congeniality. She quickly developed a spunky signature walk and has been invited to a number of prestigious Fashion shows by world renowned designers.

In addition she has graced a number of editorial and fashion magazines and continues to be one of the most recognized faces in the industry. As an Actress and Model she is a natural in front of the Camera but her first love is Nursing. Most importantly Stephane is a Registered Nurse and earned her Bachelor of Science in Nursing at the University Of Texas Health Sciences Center in San Antonio. She draws from her real life experience as a Nurse for 15 years to capture the human condition and has developed tremendous strength and genuine compassion for the less fortunate and has dedicated her life in service to others.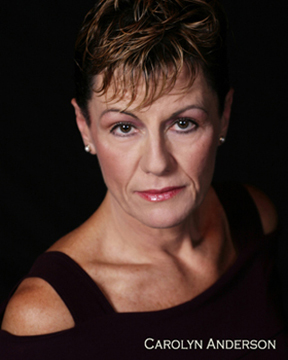 Seamstress

Carolyn Anderson


Carolyn Anderson studied theatre at the University of Miami with renowned teachers "Buckets" Lowry, Hank Diers, and Bob Ankrom among others. She has performed extensively in repertory theatres in New England in such diverse shows as Steel Magnolias, Rocky Horror Show, and Tony 'n Tina's Wedding. She recently had her national television debut as Detective June Boyle in the Discovery Channel's Investigation Discovery series "DC Sniper" and starred as Ivana Lenka in the film Brianna. Her work last year in Vivi Pineda's short film Victim earned her a Best Supporting Actress nomination from Miami Life. When not performing, she teaches acting to high school students in Tampa, where she recently directed and choreographed South Pacific.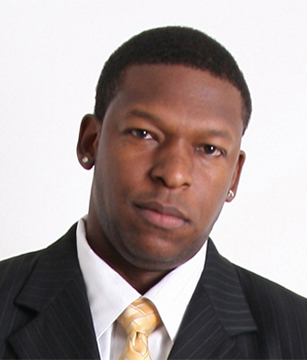 Detective 1

Craig Thomas


Craig M Thomas is of Caribbean descent and was raised in Brooklyn, New York. At the age 19, he moved to South Florida and bean pursuing a modeling and acting career. To-date, he has appeared in several modeling ads and commercials. The talented Craig Thomas is currently honing his acting skills by taking roles in several independent films. Craig can be seen in two recent films: I love you 2 (2009) and MIAMI 13 (2010). Craig is also pursuing a screenwriting career. He is currently working on writing his first screenplay titled Rise to Power.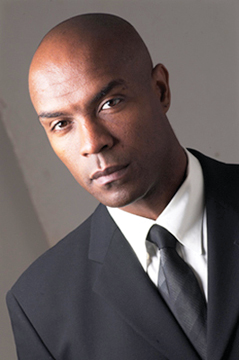 David

Mark Newman


Mark is a S.A.G actor who has appeared in a number of television shows and movies. He has worked and trained with many different acting coaches in the South Florida area. Mark started his acting career in the 90's while embarking on a modeling career where he was casted in numerous TV commercials. Understanding the difference between good acting and bubble gum acting is what drives him to get involve with good solid projects. Mark continues to work on his craft through constant training and coaching while looking for opportunities to showcase his abilities and passion.
Janitor

Larry Robinson


Larry Robinson is a SAG elligible actor that has appeared in over ten feature films, seven TV shows and sixteen plays. His skills include: character roles, stunts, dialects voiceovers, story telling and swimming, in 2000, Larry received the 2000 Curtain UP Award for "Best Supporting Actor, South Florida" for the play BUFFALO SOLDIER. Larry was trained @ the Winston-Salem School of the Arts, Ron Milkie Theatre and the Sidewalk Theater.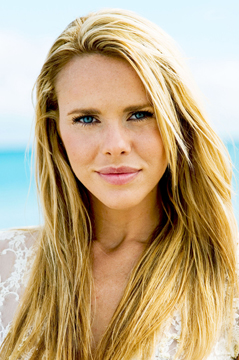 Sexy woman

Otavia Bastos


Tavy is a brazilian native who has been living in the USA since 2003. She used to be a professional tennis player and was awarded a scholarship to represent the USCA's tennis team.
Tavy is fluent in English, Spanish and Portuguese and has a deep appreciation for the arts, completing her Bachelors Program in Fine Arts. Another one of her passions is music, she plays the guitar, the harmonica and sings and having participated as a guest artist in a Brazilian Bossa Nova Album and the University Choir. She has studied theater in Brazil for many years and has worked as a model for the past 2, but is debuting her film career with MIAMI 13.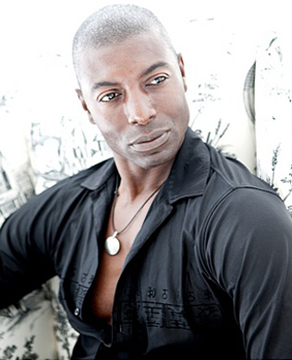 Detective 2

Wayne Patrick


Wayne Patrick is an international model and actor, quickly grabbing the attention of the film and fashion industry throughout North America.

The 6'2" Jamaican-born fashion model was raised in Toronto, Canada and started modeling when he was only sixteen years old. Patrick began his studies in theater and quickly started turning heads in the fashion world, working for big brands like, Gianfranco Ferre, Mark Jacobs, U-Boat, Azucar, Android Watches and doing runway shows put on by Express and Ocean Drive Magazine. Patrick is also on the Bob Marley promotional reel, international food drive, being interviewed with Woody Harrelson , Wesley Snipes, Shaggy, and a host of other stars. Patrick can also be seen playing a gangster in the R Kelly video Mr. Bigg. He has also worked with KC And The Sunshine Band, Enrique Iglesias, Andy Marvel, and is also the male voice on Diana King's hit song Lies. His striking, dark features and tall athletic physique even caught the attention of Pamela Anderson, who used Patrick's talents as a model to launch her new collection at the 2009 Miami International Fashion Week.
Patrick is skilled mimic, having perfected many accents, including German, French, Israeli, Arabic, Italian, Brooklynese, African, Spanish and British. He can be seen in commercials, films, videos, newspapers and magazines and has also appeared on television for South Florida's own Deco Drive. He also made a special cameo appearance in the 2001 Versace biopic. His talents include ice hockey, speed skating, golf, tennis, snorkeling, horseback riding, basketball, rowing, martial arts, boxing, snowmobiling, archery and playing the guitar.

Wayne Patrick currently resides in Miami, Florida and is available for print, catalog, commercials, film and glamour photography.
Officer Pescante

Tony Feijoo


In the last year Tony has appeared in over 10 independent films and has roles on national Spanish television soap operas as well as appearing in national television commercials. His professional acting career started landing a leading role in "Last Plane Out," a major release depicting the last days of the Somoza government in Nicaragua and since than has acted in film and theatre. Aside from his busy shooting schedule, Tony is currently working on his own film project for shooting early 2011.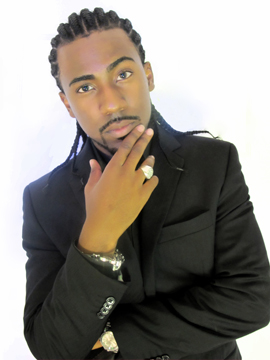 Youngman 3

Rick Foxx


Rick Foxx was born in New York City and raised in the Dominican Republic from the age of 4. He moved back to the states at the age of nine, where he then found his one true passion of being a successful actor. Seeing other kids act on TV and looking up to actors like Will Smith and Jamie Foxx inspired and influenced on living his childhood dream of being a successful actor. He is a college graduate with a bachelor degree in finance and theater from the University of Miami. Foxx has also acted in numerous independent local films, commercials, Spanish Soap, TV, music videos in South Florida. His quest and motivation for acting is innate. Most importantly, Foxx is very confident that one day he will make it and have his dream come true. He accounts his success thus far, to the people that trusted him and gave him the opportunity to act in front of the camera.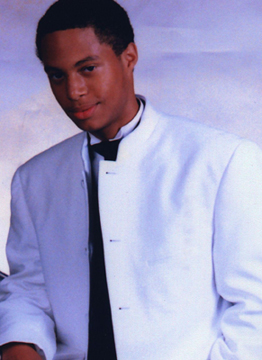 Daniel Calice

Craig Cassagnol


Craig is a very talented actor and lyricist. Without any formal theatre training, he has shown his natural acting abilities when he secured two lead roles in two short films (Big Brother and License Required) and as a supporting role in two feature films (THE FORGOTTEN FATHER and MIAMI 13) all written and directed by his Director dad (Perry Cassagnol).

Like his father, Craig also loves music and cinema. To-date, he has collaborated with friends and co-wrote several HP HOP songs.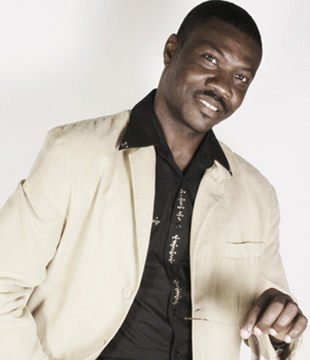 Man working with Ladder

Jacques E. Petit-Frere


Jacques Edouard Petit-Frere is from the island of Haiti. When he was in his early 20s, he came to Miami, Florida in pursuit of fulfilling his dream as a comedian/actor. To-date, he has held many supporting roles in four independent films (TRAITOR, BRIANA, IN A PICKLE) and most recently "MIAMI 13".

Jacques, has can also be seen in the hit series like"The Glades"& "Burn Notice". Jacques is also the owner of Star Entertainment Productions, a group of comedians involved in stand-up comedy where he portrays two characters (Mr. Chouga & Jezilom). When he is not in front of the camera, he can be seen behind the scenes, helping as crew member as well as helping and promoting GRAND PREMIEREs of independent films.

Mr. Petit-Frere is a very supportive person in all situations and well-opinionated when it comes to the cinema. He always expects the best and goes above and beyond the call of duty when helping independent producers and directors. He feels that no challenge is impossible if accompanied by the grace of God.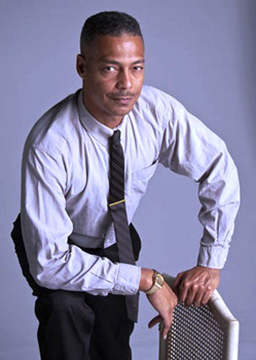 Eddie

Steve Robinson


Although only involved in the entertainment industry for little over a year, Steve Robinson has accomplished much during his inaugural campaign in the world of independent film and television. Briefly elaborating, he has been in five independent films and also been in network shows on networks such as USA, Tru-TV, Animal Planet and Telemundo. In addition, Mr. Robinson has participated in commercials, infomercials, webmercials, internet hosting, industrial and educational videos. Furthermore, he has a newspaper and radio background, the latter of which saw him being a co-host of several talk shows heard locally in South Florida market on AM stations such as WWNN and WSRF.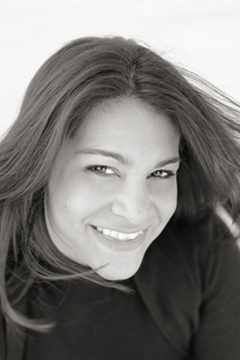 Gessie(Saana mother)

Lizzette Villena


The witty and charismatic Lizzette is no stranger to the entertainment field both in front and behind the camera. She was trained in acting, modeling and make-up.

In only a short time, she has managed to have secured many roles in several theatrical plays (The 25th Putnam County Spelling Bee –Production Assistant, A Christmas Celebration –Character: Vocalist (Soloist), I Have Seen the Light – Vocalist, Behold the King – Mary (lead) Vocalist, A Christmas Story/A very special Christmas/In the beginning – Chorus/Ensemble, A Simple Man – Slave Girl (lead) and, The Victor – Narrator Vocalist/Ensemble). She has also appeared in many infomercials/commercials (Intima Hogar – Spokeperson #2, PSA Environmental Commercial: N2 Productions, Perro Amor (Telenovela): Telemundo – Extra, West Palm Film Festival Commercial : Black Onyx Productions – Extra), Deportivisimo ( Pilot): Teleamazonas), Ecuador: Game show Co-host and, The Producers).

To- date, she has appeared in three feature films (Tears of Justice , Lost Angel and more recently MIAMI 13,) and, four short films (Conflicts, Secret Eaters, My Son and, Cheating Destiny).

The multi-talented Lizzette, is also fluent in Spanish and conversational in French. She sings (soprano), studied tae-kwon-do, gymnastics and is extremely knowledgeable with hair and make-up, southern accent, South-American accent, horseback riding, etc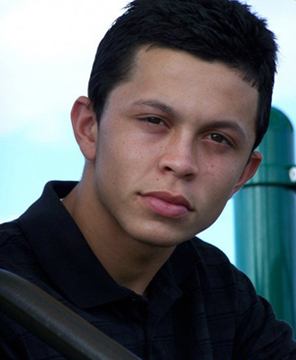 Army Man In Bus / Youngman 1/ Police Dispatcher

Leonardo A. Lopez


Leonardo A. Lopez aka Mr.Romance King Of Romance is a American/ Latin 20 year old guy Born in Miami, FL and raised in Burbank, CA. From the age of 4, he knew that he wanted to be an actor. He made his start by training with some professional actors in American and Spanish "Novela" industries. At the age of 8 he knew he had to become more creative with his acting by performing Voice Over. He has a photographic memory, so he used that skill to Imitate sounds in which he is very good at. Not just sounds but vocals sound as well. Beside all the above he also Screenwriter, a model and loves to dance (likes to create his own moves)/ Stunt Man/ Music artist & he had worked as Film Crew Production(Slate,Script Supervisor & Boom) & Music Crew Production.

Leonardo acted in many plays such as follow; "Grease, Lion King, Shakes Spear, The Italian Call, The Morning Fall & many more even including Robin Hood". He has worked on several pilots and short films too. As a Volunteer, healso helped out in the movie Silent Hill. In the movie "MIAMI 13", he puts all his efforts that he ever had. In the movie, he played three to four roles, changed his voice & worked behind the camera as Script Supervisor, Slate & Boom. Leonardo lost his brother a few years ago, he is determined to continue carrying his dream like he had said to him " One body that walks, carrying 2 dreams within one body that shall never stop & continue it's dream of walk".

A very special thanks to Perry Cassagnol (the Diector MIAMI 13), the crew and the entire cast for the experience and the fun working with everyone. As for Perry, he has given hands on account on what it takes to be a Director and enlightened me in all aspects of production.. It was really an honor working in front of the Camera & behind the Camera side by side with him. I truly will miss you & hope to work with you again on future projects.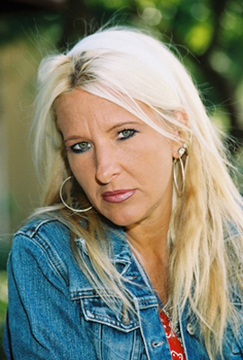 Mrs Rosen

Heidi Rae


HeidiRae comes from the State of Wisconsin but moved to California then moved to sunny Florida for up coming projects as a up coming actress. She started in films and been in music videos. She is always doing something different in her life as a actress and model. She has played many principal roles, such as In "The Doors" film and others like "Waynes World", She also played in many different TV series such as Bay Watch filmed in Malibu Beach CA. She also was on Burn Notice filmed in Miami FL. Between film and music videos she has successfully accomplished what many actors wish to accomplish in a lifetime.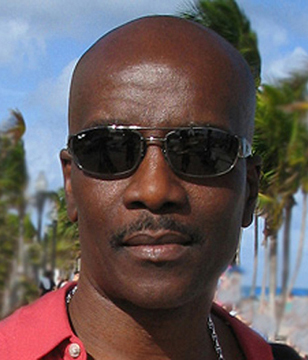 Man with Cigar

Ronny Cush


Ronny Cush has a documented history in entertainment, this can be verified on the much respected Internet Movie Database aka imdb.com, an Amazon company. He has worked in the industry for over twenty-five years. His career started in the nineteen eighties, doing classic plays from Aristophanes The Birds in which he played the lead , to Shakespeare's Measure For Measure, including an international tour. His professional acting debut was in Tom Stoppard's Night And Day.

Ronny has also won critical acclaim for his work in other plays during the eighties, including playing the lead in The Maltese Falcon, and was the critic's choice for his work in 11 Josephine House. He then went on to work in television, playing a cop in the long running series The Bill, doing eight episodes. Other television appearances came in Tales Of The Unexpected, Minder, By The Sword Divided, No Place Like Home, The Front Line, in which he played third lead for one season, and Dempsey & Makepeace.

He appeared in the movie Britannia Hospital, and was an x-wing pilot in the record breaking Return Of The Jedi. His talent in front and behind the camera is undeniable, earning him a seat in the director's chair. Ronny is now writing, producing and directing movies.

2009 - Wrote the movie script Beverly.
2008 - Writer, producer, & director of the movie, Brianna.
2007 - Played the part of Dr. Benwood in the movie, Flipping Out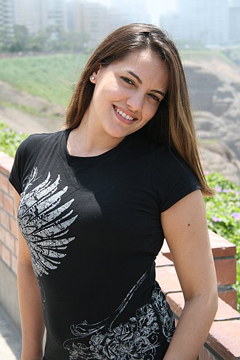 Waitress In Premier Restaurant

Nayla Santos


is a 27 year old warm hearted Brazilian. She was raised in Silvery Spring, Maryland, and currently resides in south Florida. She values good music, beautiful beaches and vegetarian cuisine. Nayla enjoys learning about philosophy, economics, and nutrition. She has been a paralegal, a lifeguard, a programmer and a teacher. Although she loves animals and kids she has none of her own. Her past times include many hours with family and friends.