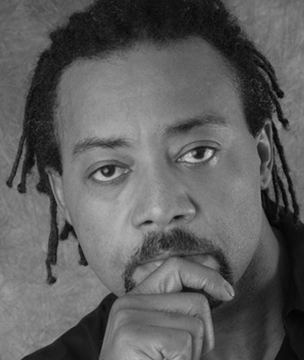 Executive Producer/Director

Perry Cassagnol


So much can be said about how Perry got his start in the film business. But actually, Perry's first experience in filmmaking began while in high school in NY. But then, his interest was more in music, playing the guitar and bass. In the late 90s , he ( as bassist) along with four other musician friends formed a band name ETHNIK. This band received rave reviews as an underground Caribbean funk band performing around New York City.

In 1992, the band shot their first music video which was directed by a NYU Film student. Because of the weather, the music video took six months to complete. It was at that time that he realized the amount of work which was involved in filmmaking. As a talent, he loved it and wanted more of filmmaking. Years later, Perry moved to South Florida and enrolled in a film program, and began the journey to hone his filmmaking skills. During the first year of film school, he wrote, directed an edited four short films and three music videos. One of his short films (viz. A LITTLE INTIMIDATION), was an official selection at a film festival.

Throughout the film program, Perry set higher goals for himself. He went the extra mile, always doing more, and was often called by his film instructors "the busiest film student in the film program". During the second year, he directed and edited a music video for a Christian artist. This music video was well received and is currently used by the Miami Rescue Mission as an official tool used during their fundraising drive for the homeless.

To-date, he has directed and edited at least seven music videos, six short films, two feature films, four commercials, two reality show pilots and, two DORITOS commercial for the 2011 and 2012 Doritos Crash the Super Bowl competitions. Perry has also worked on five other feature films as a Cinematographer, Assistant Director and, Production Manager.

In 2008, Perry made his narrative feature directorial debut with the film entitled THE FORGOTTEN FATHER . This film won the "Best Dramatic Feature Award" at a film festival. Perry wrote and directed this narrative feature film (his second narrative feature)

MIAMI 13

which is based on actual events that occurred in South Florida and New York City.

Perry is also the owner of a Florida based production company named NITERBOYS ENTERTAINMENT, LLC. The company specializes in the production of Films, Videos and Commercials. The company can produce any motion picture (both feature films and short films), music videos, reality shows and commercials either on film stock (using super-16 mm) and/or HD format. The company also offers the following ancillary services: Script Breakdown, Casting services, SAG Consulting, Production Crew services, Video Editing (Final Cut Pro and Avid Media Composer), Scoring and Music Production using in ProTools, Cubase and/or Nuendo etc.

Perry has a Bachelor of Science degree in Industrial Engineering from Polytechnic Institute of New York, an MBA and Masters of Science degrees from the University of Miami, a Post Graduate Certificate in Biomedical and Clinical Engineering Technology from Touro College of New York, a Finance certificate from New York University and a Film degree from Miami Dade College.
Producer/Asst Director

Curtis Henry


Dr. Henry has had an extensive acting career which includes Television, Stage and Film appearances in "Kids" and "Dread Night Folk",. He also performed several success plays like "Scandals, Lies and Visa", "Single Life in New York" and off Broadway in "The Trial of Mumia Abu Jamal". He has appeared in WABC'S soap opera "Loving" and in "Law and Order". He has appeared in music videos for Public Enemy and Ini kamoze. Though his true passion is acting, he also lends his hand to writing poetry, some of which he has performed at the world famous Apollo Theatre in New York. As head of his own production company, Islandwood Films, he is currently producing "Wrong Decision" a screenplay which he not only penned but intends to play the lead role. He states that his decision to write came about after he "Became disenchanted with the Hollywood dream and noticed a void of the Caribbean experience and presence in Hollywood." With this, his first film on the way, Henry hopes to expand his production company in his native Trinidad and Tobago where he can pool the resources and talents of aspiring Screenwriters, Producers and Actors. Moereover, you will be hearing great things about him as he continues to amble up the ladder of stardom and financial gain. Dr. Henry epitomizes Winston Churchill's words to the student body at a graduation in England many, many years ago: "Never Give Up, Never Give Up." Because even though circumstances in life caused him to transgress from his true calling, he has little to regret for the choices he has made, and he can feel at peace that he was bold enough to believe in and pursue his own dreams.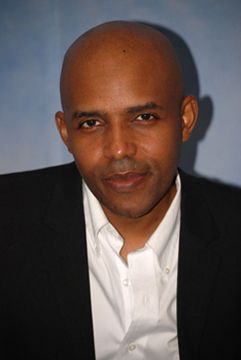 Associate Producer

Herbert Merrick Pinnock


Herbert Pinnock is an award winning play, screen, and television writer/producer in New York City. He is also a published author of Emily and the Firefly, a children's Christmas tale.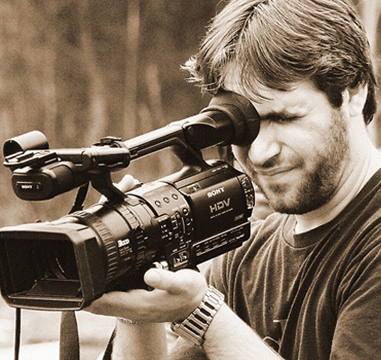 Director Of Photography

Yam Gonzalez


Filmmaker and accomplished cinematographer. His feature film directorial debut was HIGH SCHOOL GIG(2010). He recently produced, directed and edited the short film BLINDING LIGHT(2011).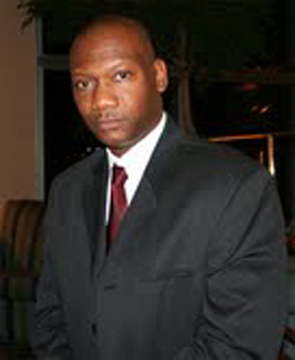 Director Of Photography II

Vladimir Lescouflair


Vladimir, is a filmmaker and television programs producer with several projects under his belt. To-date, he has produced one independent film entitled "Disturbed " in 2009, worked as DP and Editor for other independent films, produced two television series "South Florida's Essence" and "Sak Pase?". He also directed and editied several music videos and created multiple Television Ads.

Vladimir has also worked as Lead Editor and in Video Production at NBC and ABC.

His skills include screenwriting, editing and director of photography.

Currently, he teaches Advanced Editing at Barry University and Basic Production at J.F.K. Middle School.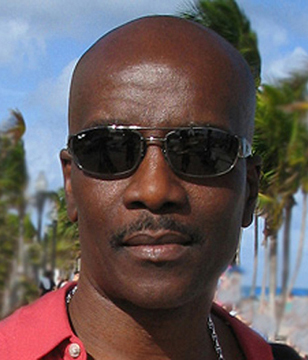 Director Of Photography III

Ronny Cush


Ronny Cush has a documented history in entertainment, this can be verified on the much respected Internet Movie Database aka imdb.com, an Amazon company. He has worked in the industry for over twenty-five years. His career started in the nineteen eighties, doing classic plays from Aristophanes The Birds in which he played the lead , to Shakespeare's Measure For Measure, including an international tour. His professional acting debut was in Tom Stoppard's Night And Day.

Ronny has also won critical acclaim for his work in other plays during the eighties, including playing the lead in The Maltese Falcon, and was the critic's choice for his work in 11 Josephine House. He then went on to work in television, playing a cop in the long running series The Bill, doing eight episodes. Other television appearances came in Tales Of The Unexpected, Minder, By The Sword Divided, No Place Like Home, The Front Line, in which he played third lead for one season, and Dempsey & Makepeace.

He appeared in the movie Britannia Hospital, and was an x-wing pilot in the record breaking Return Of The Jedi. His talent in front and behind the camera is undeniable, earning him a seat in the director's chair. Ronny is now writing, producing and directing movies.

2009 - Wrote the movie script Beverly.
2008 - Writer, producer, & director of the movie, Brianna.
2007 - Played the part of Dr. Benwood in the movie, Flipping Out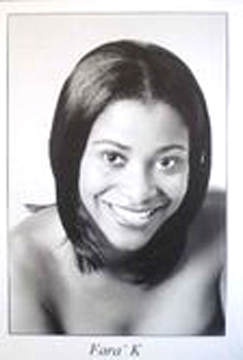 Producer

Farah K Reid


Farah is also an Actress/Producer. She attended Florida International University and recieved a degree in Communication focusing on Television Production. She has also studied different acting techniques in Miami, NYC, and Los Angeles. While living in Los Angeles, she was able to work on many tv shows and films. She recently recieved her MBA from University of Phoenix and is now looking to start her own Production company in the coming years.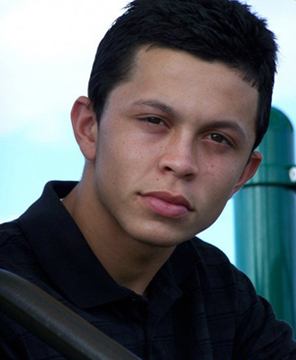 Boom Operator I / Script Supervisor

Leonardo Lopez


Leonardo A. Lopez (aka Mr.Romanc)e King Of Romance is an American/ Latin 20 year old guy Born in Miami, FL and raised in Burbank, CA. From the age of 4, he knew that he wanted to be an actor. He made his start by training with some professional actors in American and Spanish "Novela" industries. At the age of 8 he knew he had to become more creative with his acting by performing Voice Over. He has a photographic memory, so he used that skill to Imitate sounds in which he is very good at. Not just sounds but vocals sound as well. Beside all the above he also Screenwriter, a model and loves to dance (likes to create his own moves)/ Stunt Man/ Music artist & he had worked as Film Crew Production(Slate,Script Supervisor & Boom) & Music Crew Production.

Leonardo acted in many plays such as follow; "Grease, Lion King, Shakes Spear, The Italian Call, The Morning Fall & many more even including Robin Hood". He has worked on several pilots and short films too. As a Volunteer, healso helped out in the movie Silent Hill. In the movie "MIAMI 13", he puts all his efforts that he ever had. In the movie, he played three to four roles, changed his voice & worked behind the camera as Script Supervisor, Slate & Boom. Leonardo lost his brother a few years ago, he is determined to continue carrying his dream like he had said to him " One body that walks, carrying 2 dreams within one body that shall never stop & continue it's dream of walk".

A very special thanks to Perry Cassagnol (the Diector MIAMI 13), the crew and the entire cast for the experience and the fun working with everyone. As for Perry, he has given me hands on account on what it takes to be a Director and enlightened me in all aspects of production. It was really an honor working in front of the Camera & behind the Camera side by side with him. I truly will miss you & hope to work with you again on future projects.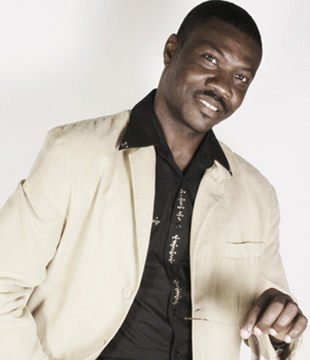 Gaffer / Boom Operator II

Jacques E. Petit-Frere


JP Petit-Frere is from the island of Haiti. When he was in his early 20s, he came to Miami, Florida in pursuit of fulfilling his dream as a comedian/actor. To-date, he has held many supporting roles in four independent films (TRAITOR, BRIANA, IN A PICKLE) and most recently "MIAMI 13".

Jacques, has can also be seen in the hit series like "The Glades" & "Burn Notice". Jacques is also the owner of Star Entertainment Productions, a group of comedians involved in stand-up comedy where he portrays two characters (Mr. Chouga & Jezilom). When he is not in front of the camera, he can be seen behind the scenes, helping as crew member as well as helping and promoting GRAND PREMIEREs of independent films.

Mr. Petit-Frere is a very supportive person in all situations and well-opinionated when it comes to the cinema. He always expects the best and goes above and beyond the call of duty when helping independent producers and directors. He feels that no challenge is impossible if accompanied by the grace of God.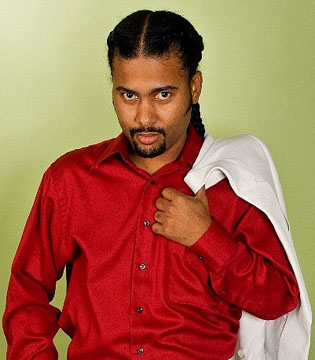 Grip / Gaffer

Archibal (aka KREYOLISM) Jeannite


Born on December 24th, from Port Au Prince Haiti, this talented young entertainer found his bliss and was anointed KREYOLISM. The singer, screenwriter and songwriter fell in love with the world of filmmaking and is currently attending The Los Angeles Film School in Hollywood, California. The soon to be movie director/producer is now aiming at higher heights. He recently produced, directed and edited the short film WELCOME HOME SOLDIER (2011). He recently joined forces with Perry Cassagnol to tackle several forthcoming film projects such as i589 and WITH SIN. His Motto "Don't fall asleep in your own dream!" although simple makes a whole lot of sense.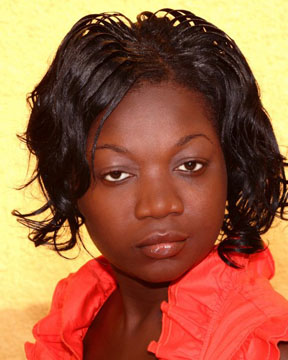 Wardrobe Supervisor

Kerlie Moncher


Kerlie Moncher is from the beautiful Island of Haiti. She smart, sassy and extremely independent. She loves to be around friends, attend church, and enjoys acting. Her dream is to become an actress one day. For now, she likes to dance, watch movies and travel, She loves New York and one day she wants to live there. Kerlie is also hard working, meticulous, dedicated and goal oriented. The perfect reason why she undertook the role of Wardrobe Supervisor in this project.